Conquering terror with festivity: Christians celebrate Christmas across Pakistan
Christmas festivities and holiday spirit are in the air as the Christian community throughout Pakistan celebrates the birth of Jesus Christ on Monday amid tight security.
Across the country, churches and streets were decorated with Christmas lights and trees. Several bakeries sold customised Christmas cakes, while Christmas merchandise was on display in markets as many children across Pakistan dressed up as Santa Claus.
Worshippers, dressed up in festive outfits, poured into churches to attend prayer services along with their families.
Strict security measures were taken to ensure security of the Christian community and forces had been deployed outside churches to thwart any untoward incident.
A Christian boy stands beside a Nativity scene set up in an enclosure specially decorated for Christmas celebrations, at a Christian neighbourhood of Islamabad. — AP
People taking a keen interest in displayed Christmas related items at a vendor's setup. — APP
A vendor selling Santa Claus costumes to the customers at his stall. — APP
Though celebrations this year are a bit subdued owing to a deadly attack on a Church in Quetta a week ago, prayer services were held on Christmas Eve and during the day in churches throughout the country.
Christians attend midnight Christmas Mass at St. Anthony's church in Lahore. — AP
A Christian girl prays during midnight Christmas Mass at Christ church in Karachi. — AP
Christians attend midnight Christmas Mass at Christ church in Karachi. — AP
Children from the Christian community walk in an enclosure specially decorated for Christmas celebrations, at a Christian neighbourhood of Islamabad. — AP
A Christian girl plays beside her mother attending midnight Christmas Mass at Christ church in Karachi. — AP
Christians attend midnight Christmas mass at St. Anthony's church in Lahore. — AP
A worker installing CCTV Camera at Church Nori Gate in connection with the Christmas celebration in Sargodha. — APP
Police officers stand alert at the Sacred Heart Cathedral to ensure security, in Lahore. — AP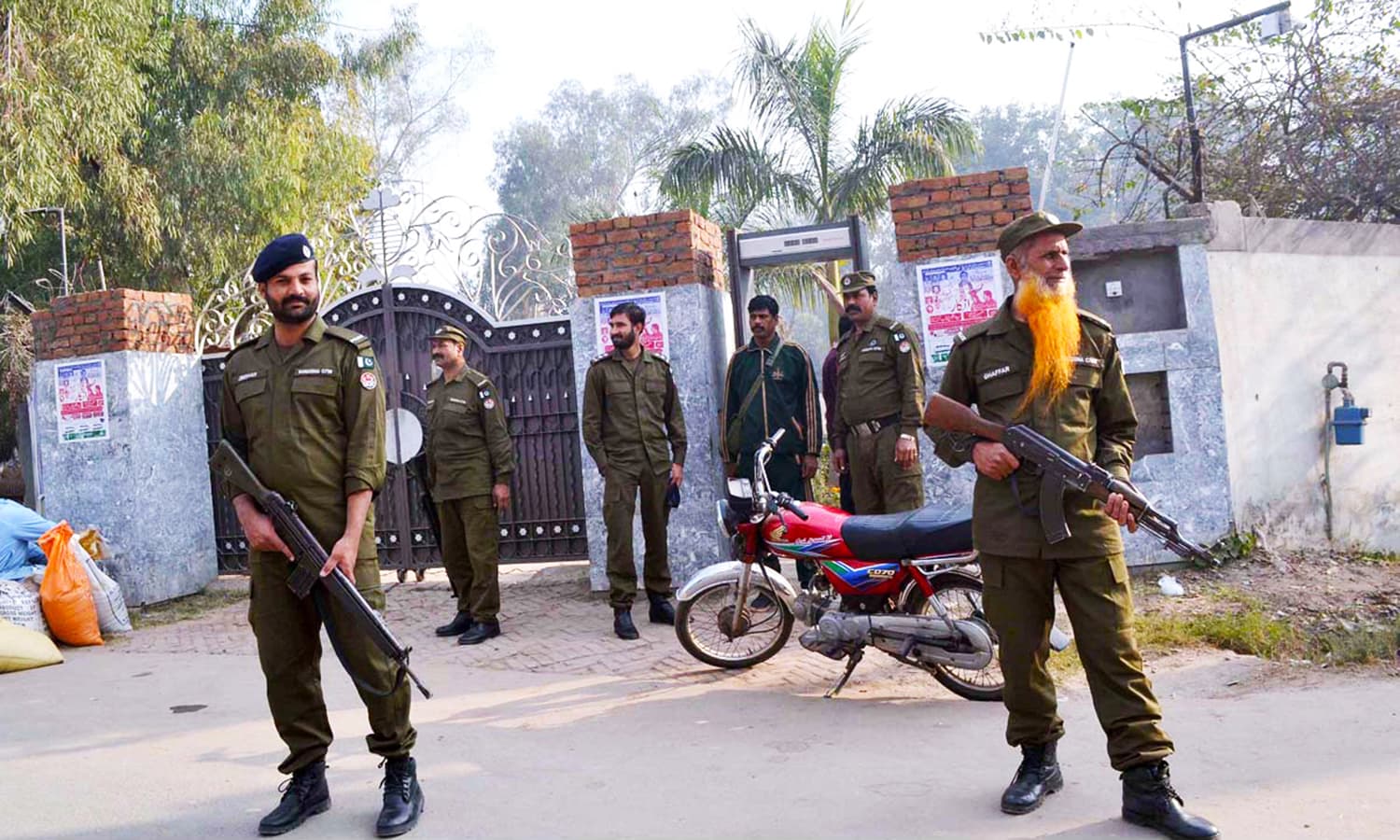 Security personnel high alert on the gate of a Church at College Road, in Sargodha. — APP