85 year-old man marries 70 year-old bride in Mandi Bahauddin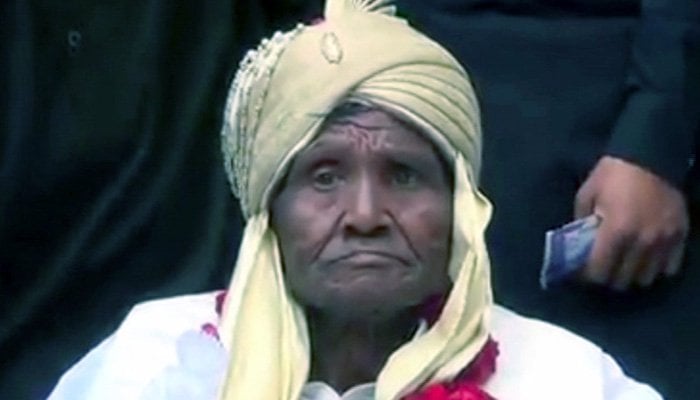 85 years' old Bashir got married to 70 years' old Rehmat Bibi in Vasu's district of Mandi Bahauddin.
Their union was celebrated by relatives, friends and family - especially the couple's grandchildren - with great fervor alike.

It was a traditional wedding ceremony of pure bliss.
Interestingly enough, the couple had married each other almost 50 years ago as well.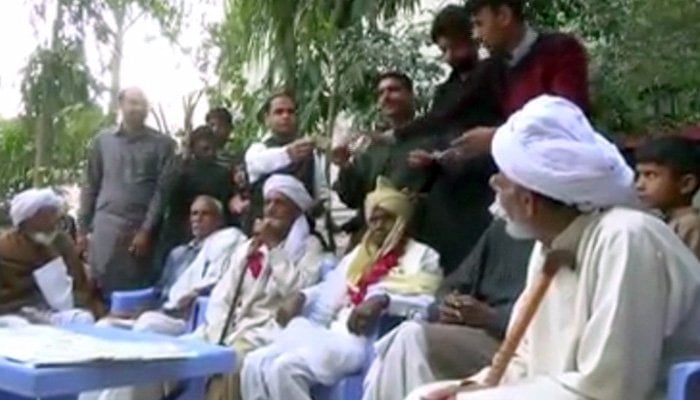 Friends and family attended the wedding recently held in Punjab's Mandi Bahauddin. Photo/Geo.tv
However, over a domestic tiff the couple parted its ways after which Rehmat Bibi married some other man.
After the demise of her second husband, Rehmat Bibi and Bashir's grandchildren decided to reunite them in a unique union that the world hadn't witnessed before.